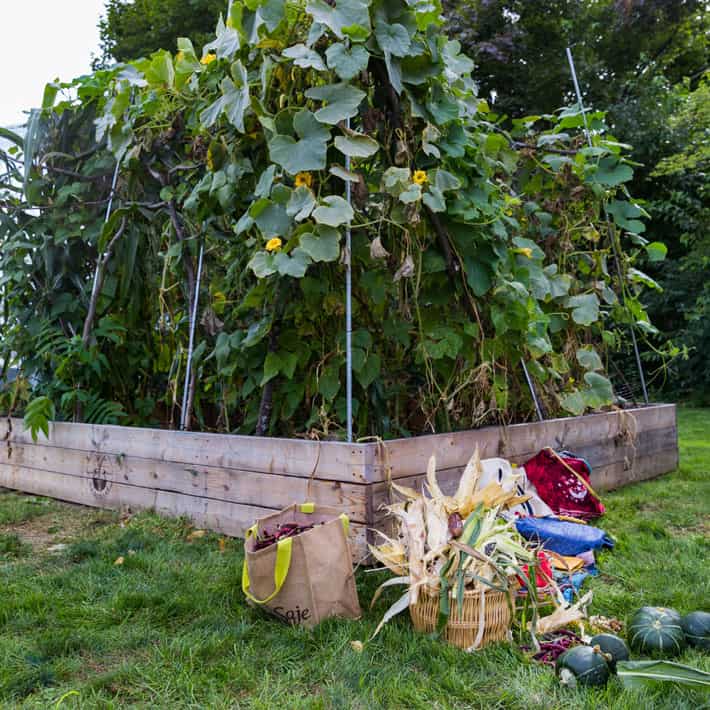 Ojibiikaan would love your support!
We are working towards finding space in the urban scape to revitalize Indigenous Food Sovereignty and connect back to the land. If you have the means to give, we accept monetary donations, program materials, or your energy and time.
In our earthwork projects our biggest costs are for garden tools, soil and compost, space, and materials to grow our Native plant seedlings. Of course, we welcome Indigenous seeds and root stock
You can drop off or mail any Indigenous seeds and root stock or other donations to the following address:
Ojibiikaan Indigenous Cultural Network
c/o Centre for Social Innovation
720 Bathurst Street, Toronto, ON M5S 2R4
Help us by donating time!
The earthworking season is almost here! We are so excited!! Right now we are looking for 10 committed volunteers to help us with earthworking this summer. The volunteers would help with watering and tending to the plants and land. We have three locations we need help with which are Christie Pits, Ashbridge Estate and Crawford Lake.
Apply to volunteer with us by May 15th here>> https://forms.gle/FJFEjZLWTUv56dgaA
Training will be held May 23rd from 6:00 pm- 9:00 pm. Volunteers selected will also have the opportunity to learn from Joe Pitawanakwat director of Creators Garden on May 24th during the morning!
Monetary donations accepted through: